Business Computer Services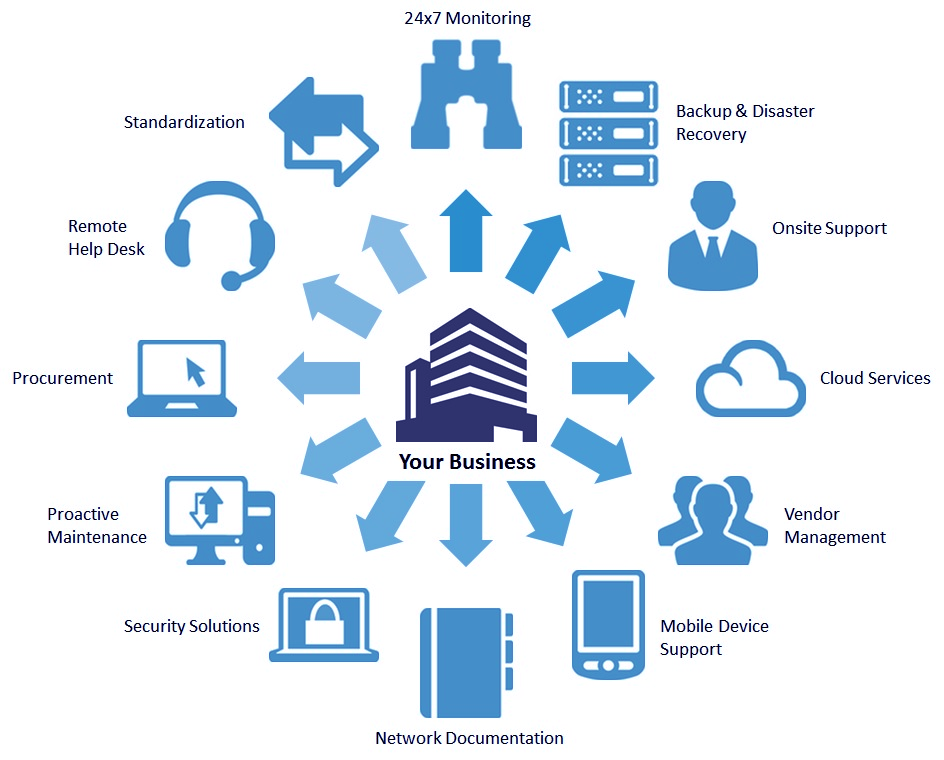 Business Services &Managed IT Services
Rebellion IT offers the following Business Computer Services
A Mindful Approach to Technology
Managed IT Services go beyond basic support to provide companies with IT stability, security, and efficiency. We assess your full IT needs, create a customized IT plan for you, monitor and maintain your systems 24/7, and provide priority IT support when you need it.
Security and Virus Protection
Let our expert team handle all of your security needs
We offer a broad range of security services to meet the individual needs of your organization. From traditional security and antivirus software to cloud security and user training, we've got the right tools for you.
Server and Network Support
We Take Care of Your Critical IT Infrastructure
Too many businesses let their servers, data, and networks go unmanaged for weeks or months at a time. Don't expose your central IT infrastructure to risk by ignoring warning signs or failing to perform maintenance and security tasks. Let us take care of your systems to ensure business productivity.
Backup and Disaster Recovery
Backup is Crucial for Successful Business
Your company's data is critical to business operations. Ensure you have a professional backup solution with redundancy, monitoring, support and recovery processes. We implement simple and redundant solutions to truly protect your data and offer you peace of mind.
It's Like Having the World's Best IT Guy
We're just a phone call or email away. It's like having an IT guy who never goes on vacation and works on multiple solutions at the same time. Our team can offer you a wide range of expertise.
Harness the power of the cloud for your company data
We help companies improve access, save money, and increase security with the help of carefully selected cloud services for email, documents, calendars, contacts, and websites.

Plans and Pricing
Join The IT Rebellion and let us help reduce your IT costs!
Managed IT Services model to ensure maximum stability, security, and efficiency.
Stop troubleshooting the same problems again and again. Find out how we resolve and prevent IT problems and keep businesses running smoothly.
REBELLION IT crafts an IT plan and budget for each customer to help them get the best value and strategically select their services and products.