Promotions and Discounts
FALL SALE GOING ON NOW THRU END OF NOVEMBER !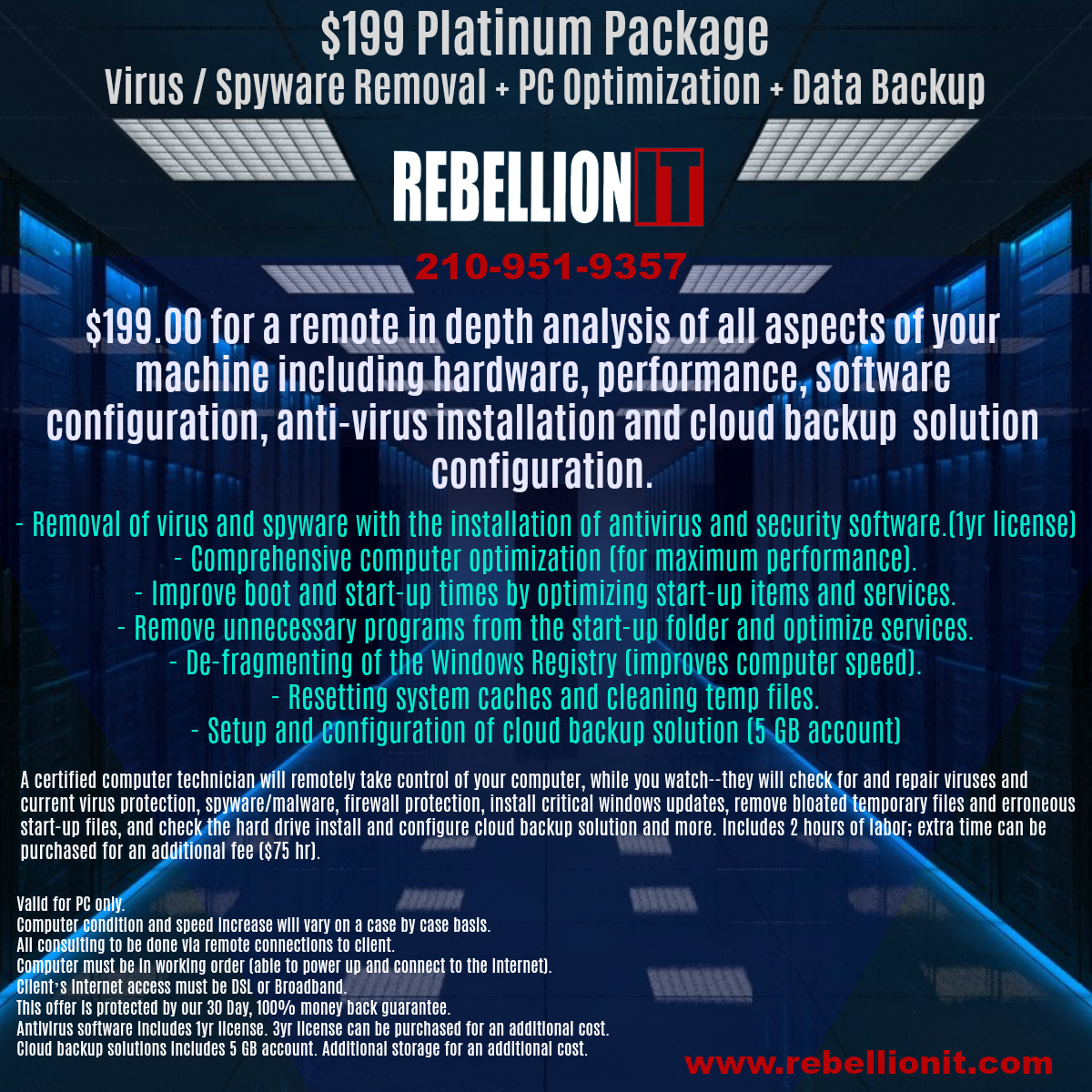 $199 Platinum Package
Virus / Spyware Removal + PC Optimization + Data Backup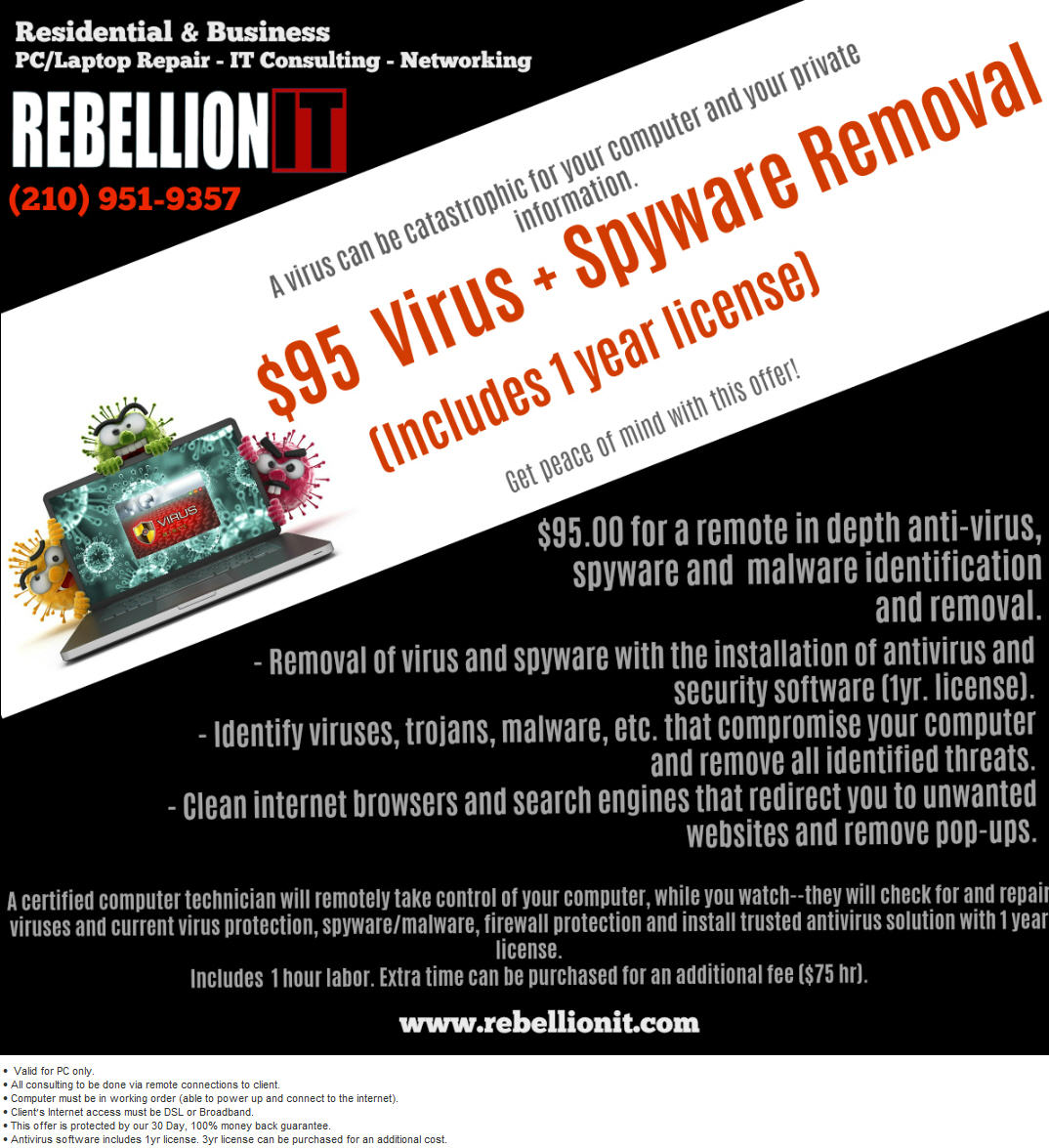 $95 Virus + Spyware Removal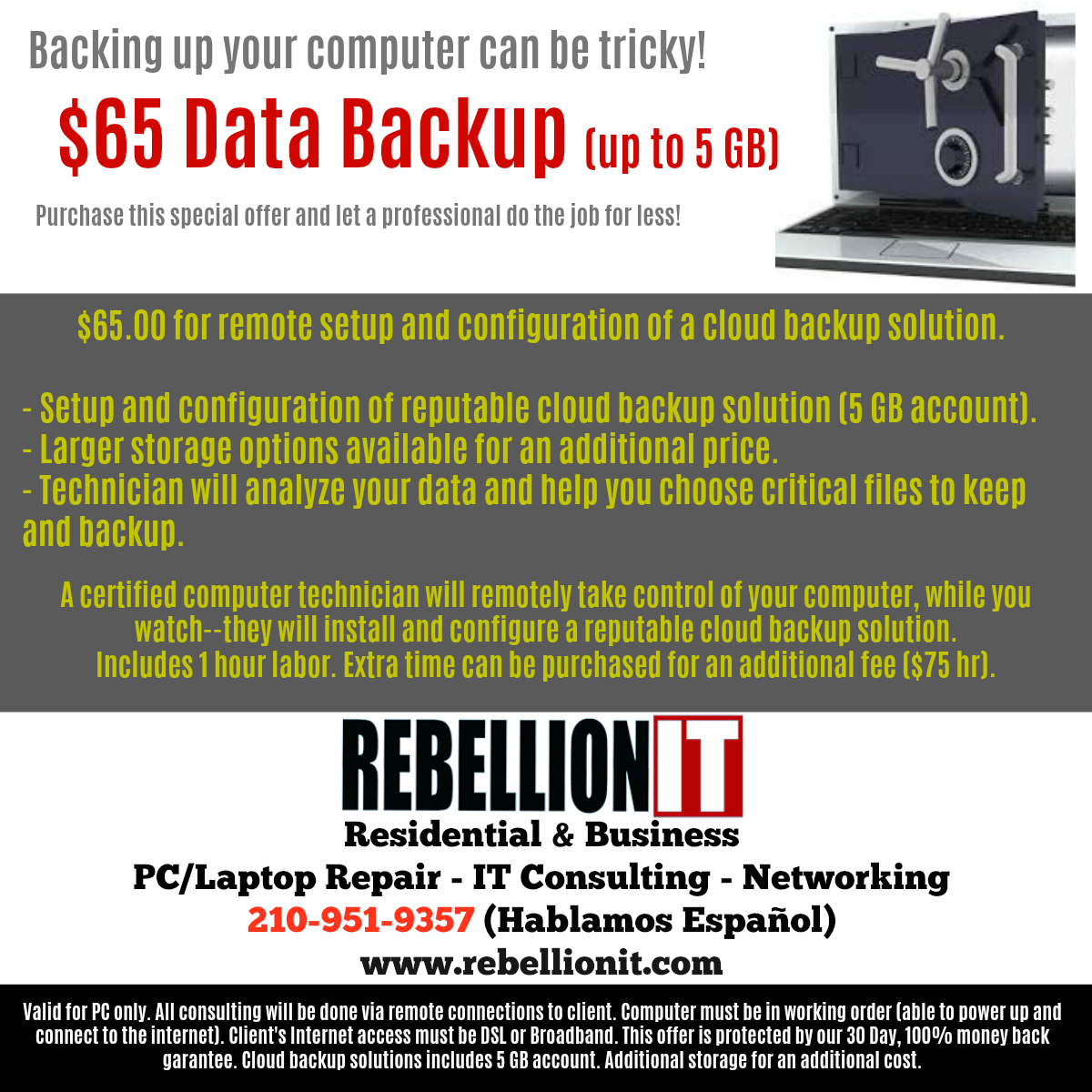 $ 65 Data Backup Solution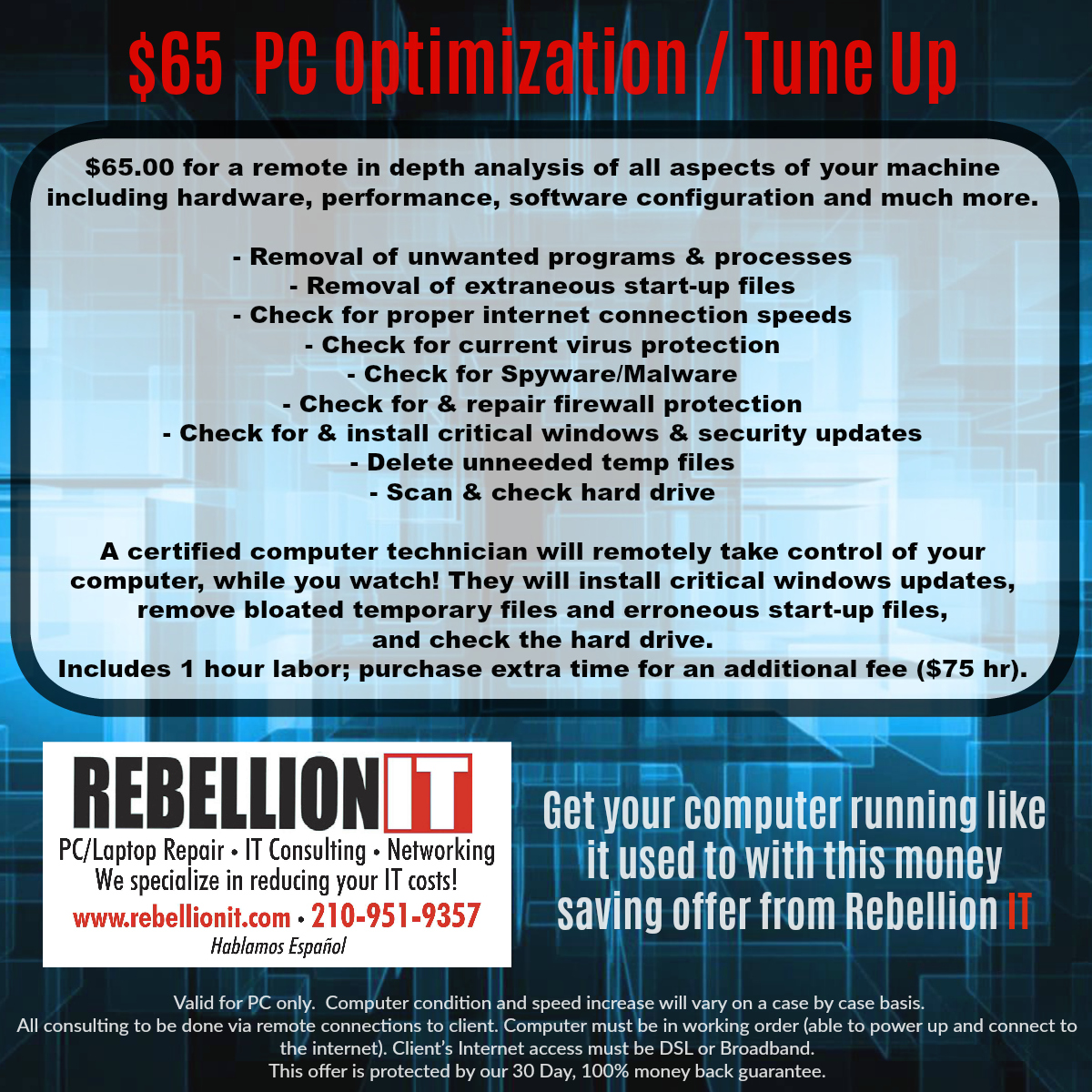 $65 PC Optimization / Tune-up
Services Provided
We offer all types of computer repair services for your home or small business. If your specific problem isn't on this list, please give us a call! If for some reason we can't help you, we'll be happy to point you in the right direction.
Call us Today! (210) 951-9357
Let us resolve your Technical Issues
REBELLION IT provides quality computer repair and support services to homes and businesses in the San Antonio and Rio Grande Valley areas
We offer a safe and convenient online remote pc repair delivery method as well as traditional onsite, in-home and in-office service; providing support for: PCs, Networks, Printers, Scanners, Software, and Hardware.