We keep businesses thriving with managed IT solutions and services.

We help users understand and take control of their technology.
IT Services Plans: Business and Personal
REBELLION IT offers two different plans for great IT service:

Business and Personal.
The Business Plan is a full suite of services focused on providing enterprise-grade IT solutions to small businesses. We use a Managed IT Services model to ensure maximum stability, security, and efficiency in IT for our customers. The Business Plan includes a wide array of solutions such as field appointments, remote helpdesk, powerful maintenance and security features, preventative care, documentation, and more. The Business Plan requires a monthly commitment for a minimum of 5 workstations. Learn more about our Business Services or get a free consultation here.
The Residential Plan is an on-demand plan offering one solution: scheduled field appointments. Anyone can use the Residential Plan to get one of our highly skilled technicians on-site for IT assistance. This plan is excellent for occasional on-demand service. It's designed primarily for home users who want business-grade technicians to help with their technology.
The Residential Plan can be used by small businesses (under 5 users), but businesses should consider this important limitation: field appointments are typically booked 2-3 business days in advance. Businesses who want support for mission-critical IT systems are better off enrolling in a Business Plan which includes faster response times, remote support, documentation service, and preventative care. Businesses with 5 or more users are only eligible for the Business Plan.
If you are unsure which plan is right for you, see the comparison chart and contact us for help selecting the right plan for you.
REBELLION IT Service Plans
REBELLION IT Service Plans

-Options

Field Appointments
Helpdesk / Remote Service
Documentation Service
Automated Maintenance & Preventive Care
Managed Antivirus & Security
Monthly Service Agreement & Fee
Emergency Support
After Hours Service
Priority Level
User Count Requirements

Residential Plan

-Includes

(by appt)
Normal
Under 5 computers

BUSINESS PLAN

Best Value

-Includes
IT Business Services Pricing
Our standard hourly rates are below:
Business IT Support is provided at $100 per hour.
Nonprofit IT Support is provided at $75 per hour.
Evening/Weekend/Holiday IT Support is provided at $125 per hour ($100 per hour for nonprofits)
We charge the same for access to our experts, either over the phone or in person.
We offer a consultation to qualifying businesses. If you would like to learn more about the state of your IT infrastructure, and find out what it would take to improve things, please call us today.
Note: We do not charge travel time within our coverage area, but do have a one hour minimum for field appointments. This minimum does not apply to our remote and phone appointments.
Coverage Area and Travel Fees
We proudly serve the Northern San Antonio Area and sometimes beyond. With remote technology we can help customers anywhere.
REBELLION IT provides on-site support with no travel fees inside of our local coverage area, as defined below. If you are outside of our local coverage area, we can still come to your business or home for a small travel fee.
Local Coverage Area (no travel fee): Bulverde, Spring Branch, Stone Oak, Hollywood Park, Timberwood Park, Leon Springs, La Cantera, Dominion, Shavano Park, Live Oak, Braken.
McAllen, Mission, Pharr, Edinburg, Harlingen, Brownsville and all other cities incur a travel fee.
Cancellation Policy
You may cancel any appointment up to 24 hours in advance without penalty.
Appointments cancelled within 24 hours of the start time will be charged a penalty of 1 hour of labor.
Nonprofit IT Support
REBELLION IT deeply respects and appreciates the work of nonprofit organizations.  Yes, of course we offer a nonprofit discount (see Pricing section).
We would be proud to support your organization, contact us for a free consultation.
Reserve Your Appointment Today
Day or evening appointments
Support for all devices and brands
Personal, one-on-one help
Simple hourly billing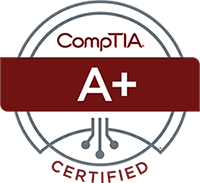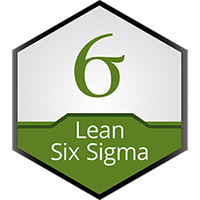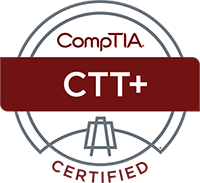 Services Provided
We offer all types of computer repair services for your home or small business. If your specific problem isn't on this list, please give us a call! If for some reason we can't help you, we'll be happy to point you in the right direction.
Call us Today! (830) 714-4933
Let us resolve your Technical Issues
REBELLION IT provides quality computer repair and support services to homes and businesses in the San Antonio and Rio Grande Valley areas
We offer a safe and convenient online remote pc repair delivery method as well as traditional onsite, in-home and in-office service; providing support for: PCs, Networks, Printers, Scanners, Software, and Hardware.